SuperUsefulStore™- Magic Stainless Steel Soap
Regular price
$20.00 USD
Sale price
$9.89 USD
Unit price
per
Sale
Sold out
SHIPPING TIMES

Standard International Shipping: 8-20 Business Days. All orders our dispatched from our warehouse within 3 days.

Because we ship from multiple warehouses, the ETA is 9 -15 working days for any items that may ship from international warehouses.

We will email you a tracking number, usually one day after your order has been placed. 
30-DAY RUTURN GUARANTEE

You can absolutely return your item to us, within 30 days after receiving it, as long as it's undamaged, and contained in its original packaging.
Magic Soap Odor Remover Stainless Steel Soap Kitchen Bar Eliminating Odor Remover
Specifications:
Remove any unwanted smells or odors from your hands after handling things such as onion, garlic, fish etc.
To remove those unwanted scents from your hands, just simply use this like a bar of soap and run cold water
over it while rubbing it on your hands.
The science of this is that ingredients such as onion, garlic and fish give off sulfur that causes the odor to stain
your hands.
The stainless steel would attract and bind with the sulfur to remove the odor from your hands.
All you need is one because it will last forever.
Shape: like a soap.
Material: stainless steel.
Dimension: 65mm x 47mm x 15mm.
Features:
1. The steel soap while rubbing his hands, while rinsing with live water can be 30-60 seconds. Remove all
kinds of smell, without any detergent;
2. Mass wet towels (or soaked in steel soaked in water half bowl) but also when the refrigerator in addition
to taste, can also be placed in the kitchen, bathroom in addition to taste;
3. Note: Please do not burn, boil water, violence dismantling and direct friction tableware, etc., can be wet
towel package pieces or with tableware half soak for some time, water rinse, you can remove the smell of cutlery;
4. Can adsorb and decompose the decoration of the room of formaldehyde and other toxic gas molecules,
love steel soaked in water soaked in half a bowl of water, on the renovated room can be;
5. You can remove the smell of pet litter, love steel soap half soaked in water bowl, on the nest near the pet can;
6. In addition to underarm odor, take a bath wet towel mass body can be;
7. In addition to foot odor, foot wet towel scrubbing smelly feet can be;
Package Included:
1Pc x Stainless steel soap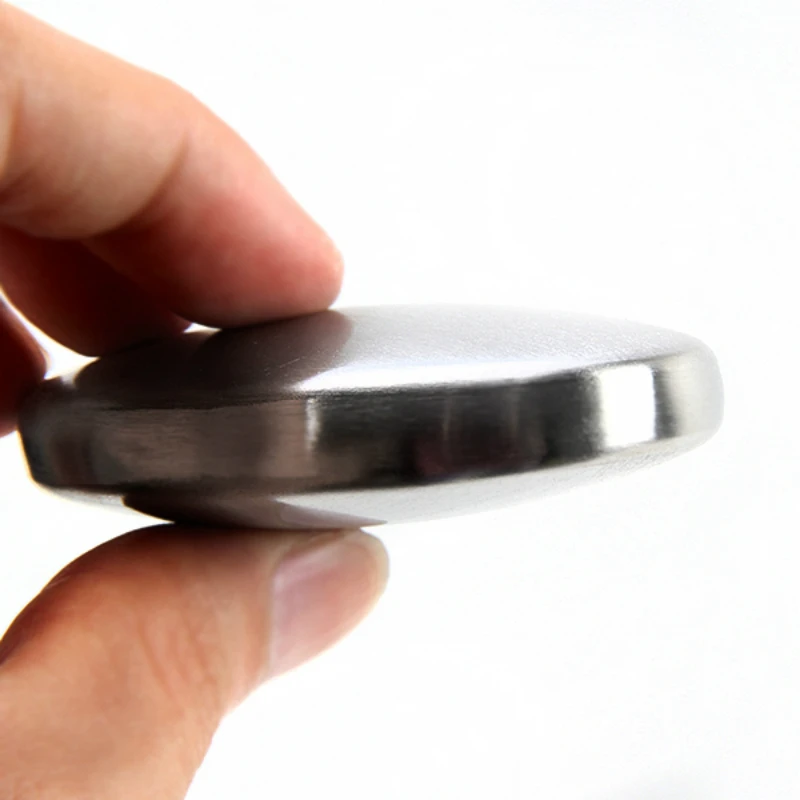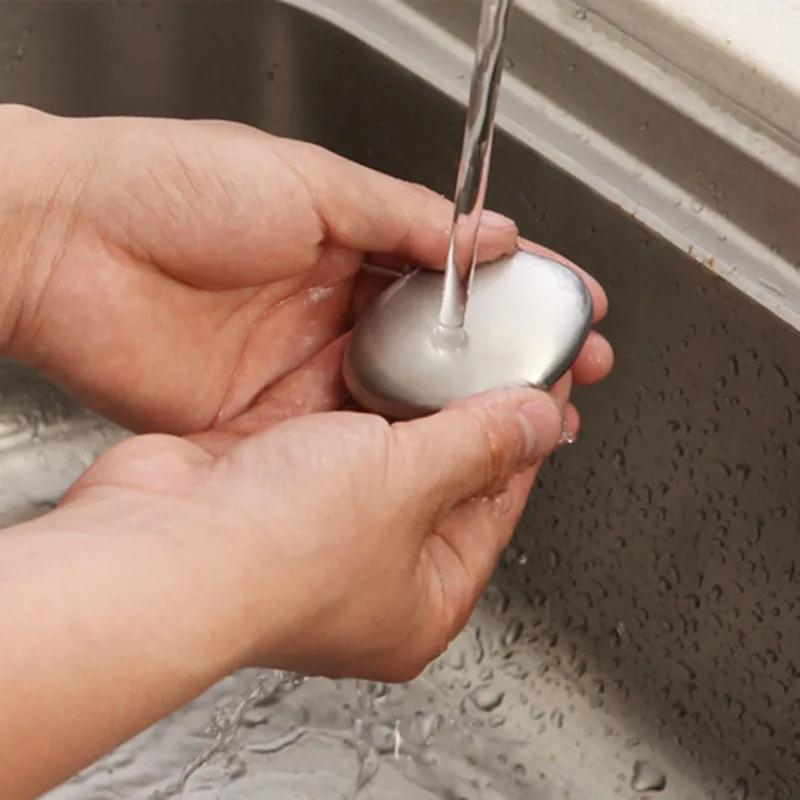 For a limited time only, Click BUY NOW to Save over 50% Off the SuperUsefulStore™!
Choosing a selection results in a full page refresh.